True Incentive Adds "Privileges Savings Cards" by American Express® Travel
Fort Lauderdale, FL – June 2020 / Newsmaker Alert / These days travelers demand flexibility. True Incentive's new "Privileges Savings Cards" by American Express® Travel are just the ticket for today's vacationers. True Incentive, a Florida based company providing direct marketing incentive solutions, understands that now, more than ever, travel plans can change.
In answer to consumer demand, True Incentive is offering clients Privileges Savings Cards by American Express® Travel. Designed to improve customer loyalty, brand awareness and revenue, the cards offer $250 or $500 savings credits to use as a partial payment toward travel and lifestyle purchases. Some of the available options are golf packages, merchandise, wine and gourmet packages and vacations including cruises, resorts, and hotels. The Privileges Savings Card can be used as a stand alone incentive or in combination with any number of True Incentive's products.
|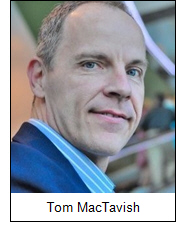 True Incentive is known for its incentive product innovation and quality service provided to B2B clients. The company offers a dynamic online catalog of its products such as land vacations, airfare and cruises designed to impact a company's marketing and sales objectives. The catalog is continually updated with improved product descriptions, details, and pricing.
"Good marketing never goes out of style," said Tom MacTavish Executive National Sales Representative, True Incentive. "The core principles remain intact and are enhanced with creativity and technology. At True Incentive we pride ourselves in strategic thinking and working with our clients to provide them with the best tools to fit their needs. The immediate demand for travel closer to home lead us to put together some fresh new products in our latest catalog."
True Incentive is known for its expertise and is skilled in recommending and fashioning which of its many programs for marketers in numerous industries will bring best results. In addition to unveiling the Privileges Savings Cards, True Incentive has introduced a number of new travel products including The Great American Road Trip. Also available to True Incentive clients is a low-cost $250,000 Challenge Sweepstakes.
To view the catalog and for more information call 800-684-9419 ex. 100 or email salesinfo@true-incentive.com.
To learn more about True Incentive visit www.True-Incentive.com.
About True Incentive
We offer a wide array of incentive-based products, but it is our ability to apply the right incentives in an integrated marketing context that distinguishes True Incentive. We utilize incentives in combination within various direct marketing channels to build brand awareness, encourage customer loyalty, and most importantly, increase response rates and revenue. True Incentive's direct marketing solutions are designed to integrate incentives across media platforms and use the proper combination of print, face-to-face, telesales, cellular, web, email and video to communicate your message. Integrated marketing communications create stronger, multi-faceted strategic messaging that builds brand awareness, customer loyalty and most importantly, improves response. For more information visit: www.True-Incentive.com. Follow us on Twitter @TrueIncentive or on LinkedIn.
Contact: Clayton Gring / 954-839-6057
Media: Georgi Bohrod, RRP / 619-255-1661